Jackson Tree Service is as St. Louis as you are. We know summers are for float trips, baseball lasts through October, and pizza should be on a wafer-thin crust. We love that every conversation that begins with "Where did you go to high school?" ends with the discovery of mutual friends. We are proud to be locally based and family-owned since 1960.
Jackson Tree Service started with Lawrence, who began each day armed with just a truck and a chainsaw. As our family grew, so did our business, with Lawrence's son Dave taking over in 1986. In 2014, the leadership chainsaw was passed on to Mike, Dave's son, who was well prepared by the experience of growing up in the family business. Today, Mike runs Jackson Tree Service with his wife, Rachel, and their four kids. Both Mike and Rachel are ISA certified arborists with extensive knowledge of the tree care industry.
Over the years, we have been able to establish a strong relationship with our community and clients, providing quality work with a commitment to quick, safe, and friendly service at affordable prices. Our services certainly have expanded from those early days where our crew was armed with just a chainsaw.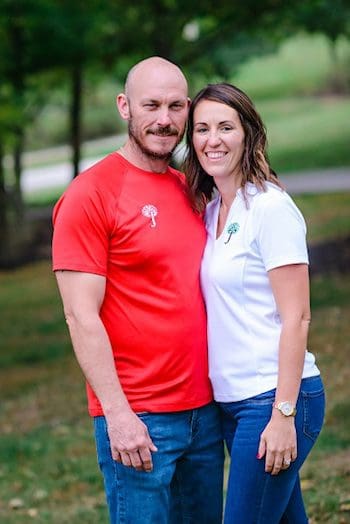 We offer tree removal,tree trimming, stump removal, tree cabling, lot clearing, and yard cleanup services. No job is too big or too small for Jackson Tree Service, and with over 50 years of St Louis-based experience, you can rest assured that we can accomplish the job right the first time around, from initial contact to final cleanup. And no matter how much we grow, we stay true to our roots – our family is the core of our business, and St. Louis provides the foundation for who we are.
Big thanks to St. Louis Small Business Monthly for featuring us as a top-family-owned business in the July 2018 issue! We love our community and couldn't be more excited about this.
Page 20 > be sure to check it out!
Recognitions
As a local, family run business, we are extremely honored by the national & international recognitions we receive. Click below for more information on the credentials and awards we've received for being one of St. Louis' premier tree care services.